If you're a new Nissan Titan owner, chances are you're enjoying being able to handle tough territory with ease as you travel around Brockton, Randolph, and Stoughton. But having a tough time deciphering your new truck's dashboard is an experience that's less welcome.
Your friends at Nissan 24 are here to make understanding your Nissan Titan's dashboard a breeze so you can get back to your daily trucking duties. Read on for a full explanation of each symbol below.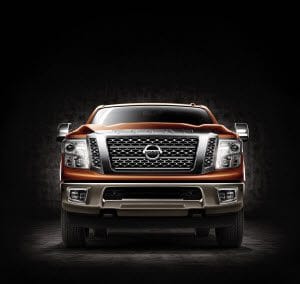 Nissan Titan Warning Lights
Anti-lock brakes warning: Seeing the letters ABS glowing indicates that there's an issue with your truck's anti-lock braking system. Bring in your Titan for service ASAP.
• Automatic transmission check warning: If you see AT CHECK on your dashboard, the truck's automatic transmission isn't functioning properly. Have the vehicle inspected by a Nissan certified technician.
• Brake warning: The Titan's brake warning light has a dual function: It may mean that the parking brake is engaged or that the brake fluid is running low. Ensure that the brake is disengaged before driving. If the light remains, check the fluid and add as necessary. (A serious brake fluid deficit could point to a leak with dangerous consequences. In this case, be sure to seek assistance to correct the issue.)
• Charge warning: This symbol in the shape of a glowing battery block indicates a problem with the vehicle's electrical charging system. Turn off the engine and inspect the generator belt for damage. If the belt is damaged, loose, or missing, bring your truck in for service.
• Engine oil pressure low/coolant temperature high warning: This symbol set of an oil can and a submerged thermometer indicates that the engine oil pressure is low or that the engine coolant temperature is high. As these lights warn of an overheated engine environment, it's imperative that you pull over immediately and allow the vehicle's motor to cool.
• Low fuel warning: A solid dot points to low fuel in your Titan's gas tank. While a small fuel reserve will still be available, you need to refuel soon.
• Low tire pressure warning: If your Titan's tire pressure monitoring system picks up low pressure in any of its tires, this exclamation point symbol will light up in conjunction with a CHECK TIRE PRESSURE message in the vehicle information display. Check and refill tires to their recommended cold tire pressure limit.
• Seat belt and supplemental airbag warnings: The seat belt reminder light shows a seated passenger with belt fastened and coincides with a steady chime to remind you to buckle up.
The supplemental airbag warning light depicts the side view of a passenger and a filled-in circle to represent an airbag deploying. If you see this light appear, bring in your truck for service to have the airbag assessed and repaired.
Main Nissan Titan Indicator Lights
• Light indicators: In addition to standard turn signal arrows that flash green when activated, the Titan has two additional light symbols that reflect current light function. They're a blue high beam indicator with straight beam lines and a fog light symbol with slanted beams and a wavy intercepting line.
• Malfunction indicator: The Malfunction Indicator Light is an engine-shaped symbol that may appear in the case of a loose fuel cap or issues with the vehicle's emissions control system. If the cap is secure, the light could be evidence of an engine misfire. Proceed cautiously at low speeds and avoid hills as you make your way to a certified service center.
• Security indicator: A blinking key inside a car outline reflects that the truck's security system is operational.
• Vehicle Dynamic Control and slip indicators: The slip indicator, which appears as a car with a wavy tread, may appear to show that the Vehicle Dynamic Control system is on but conditions are slippery.
Seeing this same symbol accompanied by the word OFF shows that system has either been set to the off position or isn't functioning properly and requires maintenance.
Head to Nissan 24 for Expert Assistance
If you're faced with any of the above lights in your Nissan Titan that point to serious issues under the hood, taking immediate action is key. Brockton, Randolph, and Stoughton area Titan drivers can schedule an appointment at our Nissan service center for a speedy diagnosis and repair.